...raise the dead?


A leader said, "My daughter has just died. But if You come and lay Your hand on her, she will live again." So

Jesus

and

His

followers stood up and went with the leader. There

He

saw the funeral musicians and many people crying.

Jesus

said, "Go away. The girl is not dead, only asleep." But the people laughed at

Him

.

After the crowd had been thrown out of the house,

Jesus

went into the girl's room and took hold of her hand, and she stood up. The news about this spread all around the area.



Matthew 9:18-19, 23-26



***



...walk on water?


The boat was in the middle of the lake, and

Jesus

was alone on the land.

He

saw

His

followers struggling hard to row the boat, because the wind was blowing against them. Between three and six o'clock in the morning,

Jesus

came to them, walking on the water, and

He

wanted to walk past the boat. But when they saw

Him

walking on the water, they thought

He

was a ghost and cried out. They all saw

Him

and were afraid.

But immediately

Jesus

spoke to them and said, "Have courage! It is I. Do not be afraid." Then

He

got into the boat with them, and the wind became calm. The followers were greatly amazed.



Mark 6:47-51
***
...make the deaf hear?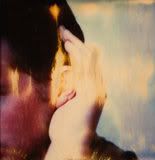 People brought a man to

Jesus

who was deaf and could not talk plainly. The people begged

Jesus

to put

His

hand on the man to heal him.

Jesus

led the man away from the crowd, by

Himself

.

He

put

His

fingers in the man's ears and then spat and touched the man's tongue. Looking up to heaven,

He

sighed and said to the man, "Ephphatha!" (This means, "Be opened.") Instantly the man was able to hear and to use his tongue so that he spoke clearly.

They were completely amazed and said, "Jesus does everything well. He makes the deaf hear! And those who can't talk He makes able to speak."

Mark 7:32-35, 37

***



...make the blind see?

Some people brought a blind man to

Jesus

and begged

Him

to touch the man. So

Jesus

took the blind man's hand and led him out of the village. Then

He

spat on the man's eyes and put

His

hands on the man and asked, "Can you see now?" The man looked up and said, "Yes, I see people but they look like trees walking around."

Again

Jesus

put

His

hands on the man's eyes. Then the man opened his eyes wide and they were healed, and he was able to see everything clearly.



Mark 8:22-25



***
...multiply food?

A follower said, "Here is a boy with five loaves of barley bread and two little fish but that is not enough for so many people."

Jesus

said, "Tell the people to sit down." This was a very grassy place, and about 5,000 men sat down there. Then

Jesus

took the loaves of bread, thanked

God

for them and gave them to the people who were sitting there.

He

did the same with the fish, giving as much as the people wanted.

When they had all had enough to eat,

Jesus

said to

His

followers, "Gather the leftover pieces of fish and bread so that nothing is wasted." So they gathered up the pieces and filled twelve baskets with the pieces left from the five barley loaves. When the people saw this miracle that

Jesus

did, they said, "He must truly be the Prophet who is coming into the world."



John 6:9-14
***
A man was there in the synagogue who had an evil spirit in him. He shouted,
"Jesus of Nazareth! What do You want with us? Did You come to destroy us? I know who You are — God's Holy One!"

Jesus
commanded the evil spirit,
"Be quiet! Come out of the man!"
The evil spirit shook the man violently, gave a loud cry and then came out of him. The people were so amazed they asked each other,
"What is happening here? This man is teaching something new, and with authority. He even gives commands to evil spirits, and they obey him."

Mark 1:23-27
***

...know all about a stranger?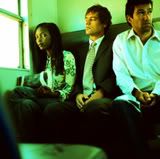 Jesus
was tired from
His
long trip, so
He
sat down beside the well. It was about twelve o'clock noon. When a
Samaritan
woman came to the well to get some water,
Jesus
said to her,
"Please give me a drink."
Jesus
told her,
"Go and get your husband and come back here."
The woman answered,
"I have no husband."
Jesus
said to her,
"You are right to say you have no husband. Really you have had five husbands, and the man you live with now is not your husband."
The woman left her water jar and went back to town. She said to the people,
"Come and see a man who told me everything I ever did."
Many of the
Samaritans
in that town believed in
Jesus
because of what the woman said,
"He told me everything I ever did."


John 4:6-7, 16-18, 28-29, 39

***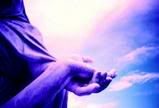 Four people came, carrying a paralysed man. Since they could not get to
Jesus
because of the crowd, they dug a hole in the roof right above where
He
was speaking. When they got through, they lowered the mat with the paralysed man on it. When
Jesus
saw the faith of these people,
He
said to the paralysed man,
"Young man, your sins are forgiven."

Some of the teachers of the law were sitting there, thinking to themselves,
"Why does this man say things like that? He is speaking as if he were God. Only God can forgive sins."
Jesus
knew immediately what these teachers of the law were thinking. So
He
said to them,
"Why are you thinking these things? Which is easier: to tell this paralysed man, 'Your sins are forgiven,' or to tell him, 'Stand up. Take your mat and walk?' But I will prove to you that the Son of Man has authority on earth to forgive sins."
So
Jesus
said to the paralysed man,
"I tell you, stand up, take your mat, and go home."
Immediately the paralysed man stood up, took his mat and walked out while everyone was watching him. The people were amazed and praised
God
. They said,
"We have never seen anything like this!"
Mark 2:3-12
***

...rise from the dead?
There was a strong earthquake. An angel of the
Lord
came down from heaven, went to the tomb and rolled the stone away from the entrance. Then he sat on the stone. He was shining as bright as lightning, and his clothes were white as snow. The soldiers guarding the tomb shook with fear because of the angel, and they became like dead men.
The angel said to the women,
"Don't be afraid. I know that you are looking for Jesus, who has been crucified. He is not here. He has risen from the dead as He said He would. Come and see the place where His body was. And then go quickly and tell His followers, 'Jesus has risen from the dead.' "

Matthew 28:2-7
***

...give us a new life?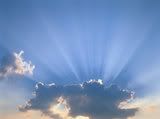 Jesus
said,
"I tell you the truth, unless one is born again, he cannot be in God's kingdom. Human life comes from human parents, but spiritual life comes from the Spirit. Don't be surprised when I tell you, 'You must all be born again.' The wind blows where it wants to and you hear the sound of it, but you don't know where the wind comes from or where it is going. It is the same with every person who is born from the Spirit."


John 3:3, 6-8

***

Who else could do all this? — No one but Jesus Christ!
This is how
God
showed
His
love to us:
He
sent
His
one and only
Son
into the world so that we could have life through
Him
. This is what real love is: it is not our love for
God
; it is
God
's love for us in sending
His Son
to be the way to take away our sins.
1 John 4:9-10
***

Jesus
said,
"This is eternal life: that people know You, the only true God, and that they know Jesus Christ, the One You sent."

John 17:3
***

Want to know more?
Read the
Bible
, starting with the
New Testament
. It tells you much more about
Jesus Christ
and how
He
can radically change your life!